06 May 2020
Why I started WOW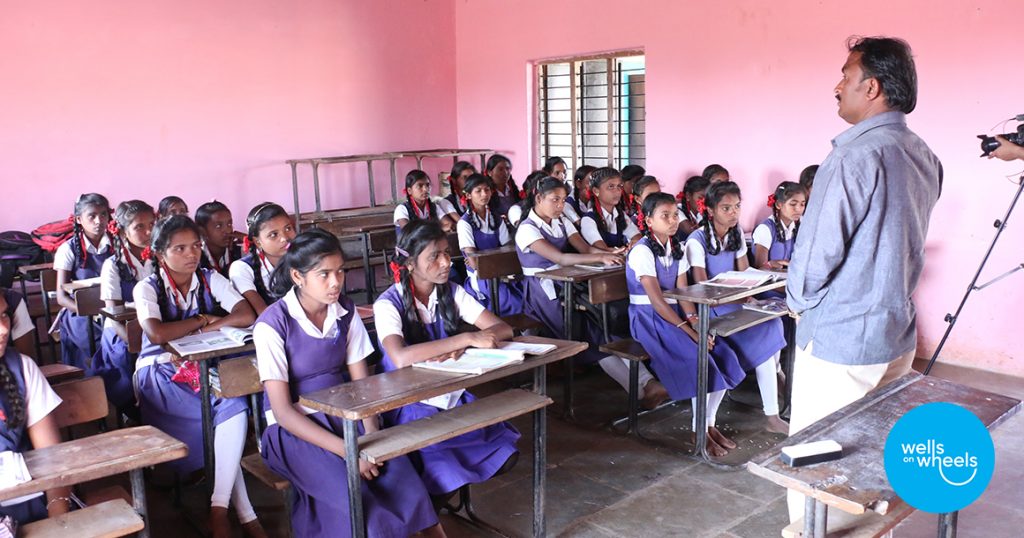 The internet is a powerful force. It connects, it sells and opens up countless opportunities for us all. As a dental marketer, it is also an environment I know very well and where I do my best work. This digital wonderland can be also be a remarkable story teller. Unsurprisingly then that it was a communication via my smartphone that sparked my interest and subsequent passion in improving the plight of a group of people thousands of miles away from my offices in the heart of London. This digital connection set me on the road to changing the everyday lives of women and girls in rural India.
It only took a couple of videos shared to my iPhone for me to set up Wells on Wheels, a charity that aims to redress the balance in gender inequality and rid poor communities India of unhealthy practices – both of which impact on hundreds of females young and old.
Scroll back a couple of years and I was discreetly trying to 'do my bit' in a philanthropic way via a relative in Mumbai, whilst also running my busy marketing company, Digimax Dental.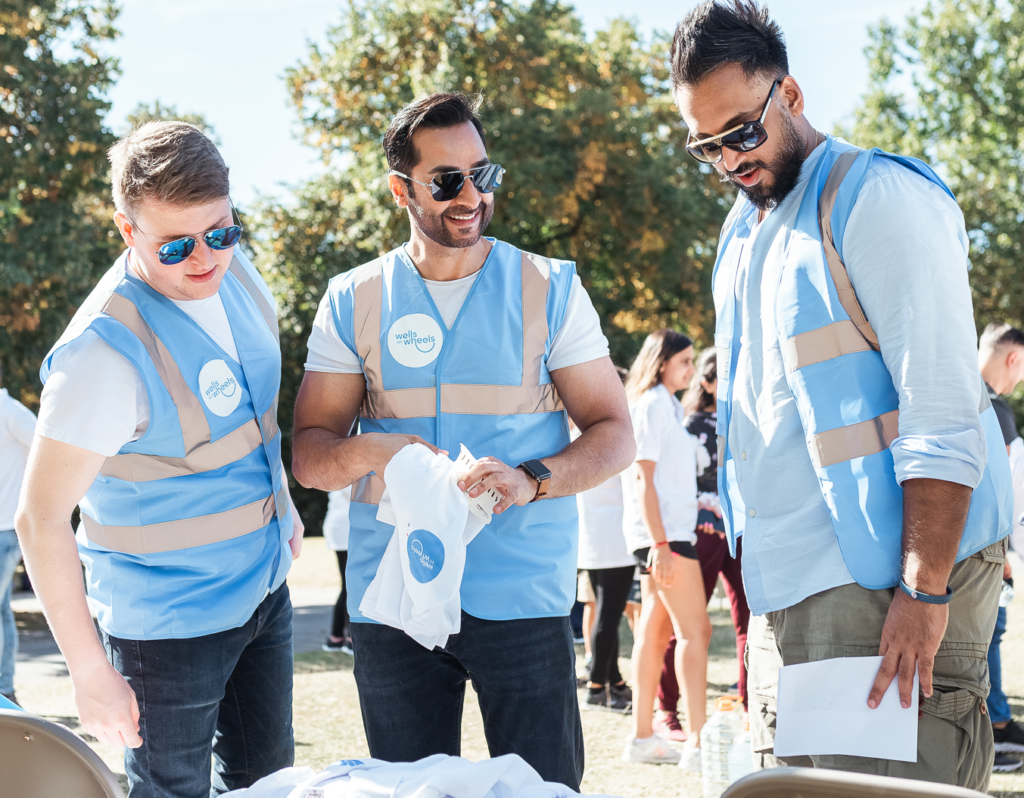 Shaz Memon (centre), founder of Wells on Wheels.
Bringing a child into this world is tough – and, as a father of a three-year-old daughter, I now know the challenges only too well. Caring for a baby whilst living in poverty can be devasting so, I asked my relative to help me to get key essentials to families with new-born babies struggling to cope – a cot, blankets, clothes and so on.
My only caveat was that I requested regular video call updates to show me who we were helping. One day, as we talked, I noticed a parade of young girls in the distance walking with barrels on their heads.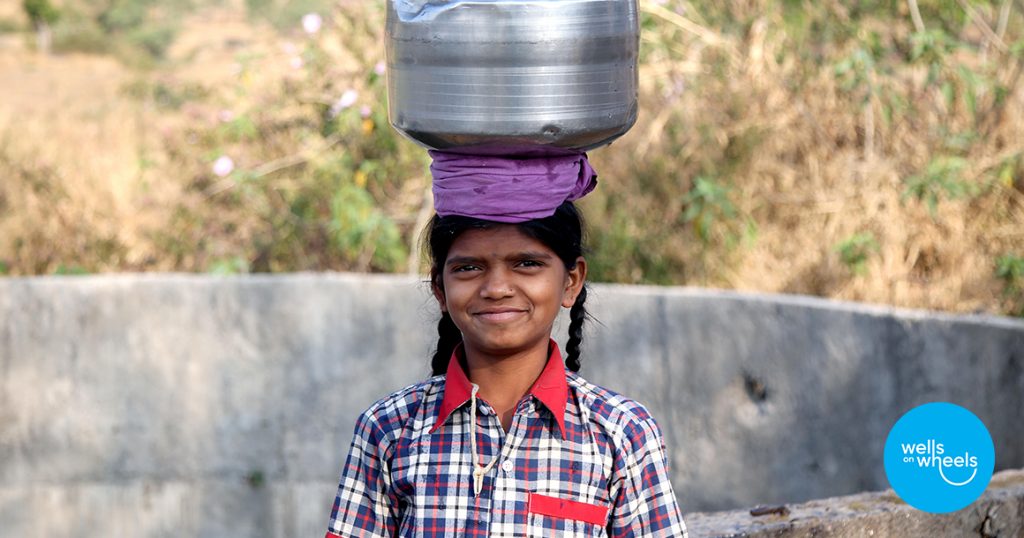 I quizzed him about it only to discover the terrible plight of women and girls burdened with the task of carrying heavy buckets on their heads to transport water back to their communities.
Risking their health daily and missing out on vital education, I felt it was a huge injustice and gave myself the task of seeking an alternative to help give these young girls in rural India a fairer chance at achieving a more prosperous future.
I started researching head loading and water carriers to discover that women still carry most of the world's water and many in the rural regions of India walk an average of one to two miles a day in temperatures as high as 40°C, carrying water in pails on their heads.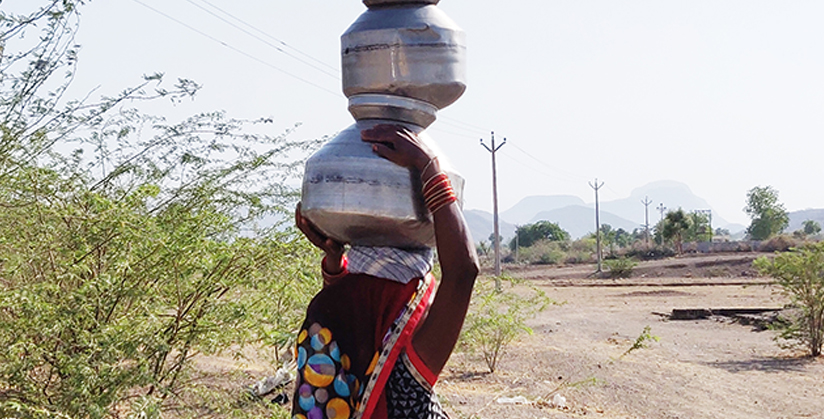 They spend considerable time supplying water to their households and, over time, the weight leads to chronic neck and back pain, as well as musculoskeletal disorders leading to complications during childbirth.
According to WaterAid, nearly 163 million people among India's population of 1.3 billion – that's more than one in 10 – lack access to clean water close to their home.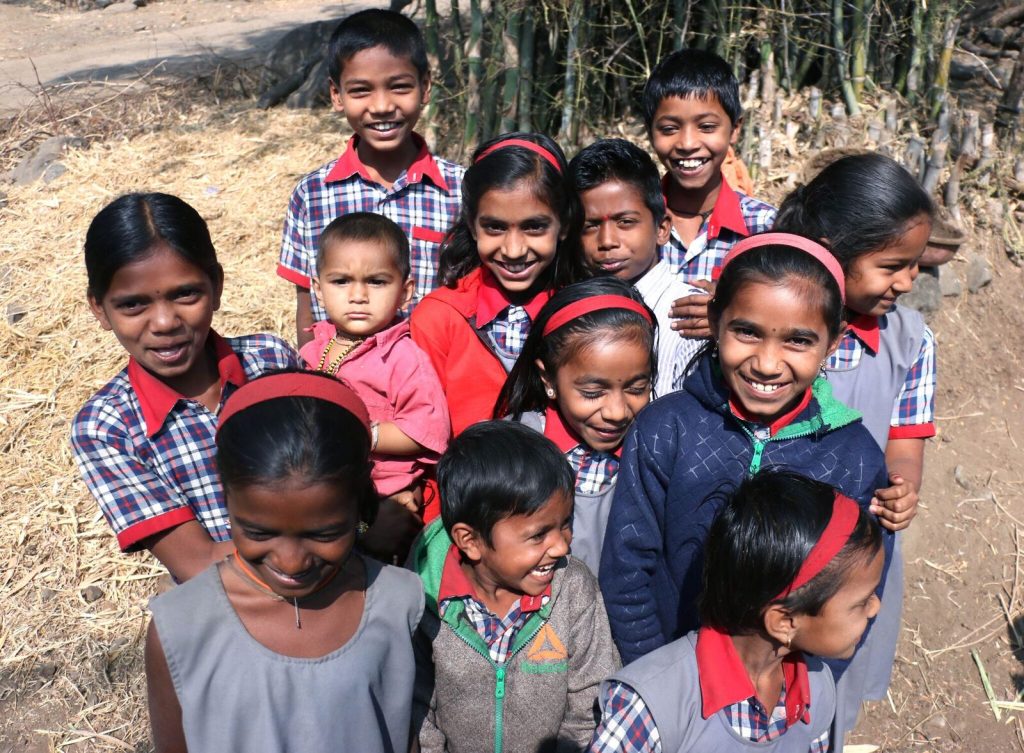 As water sources dry up due to climate change, these women and girls struggle further facing longer walks to source water, giving them even less time to earn a living or stay in school.
As parents, we are biologically programmed to protect and care for our young and, as a dad,  I viewed this injustice with a heavy heart. I knew I had to do something.
As a designer and problem solver, I took a fresh look at our office water cooler and it dawned on me that it would be far easier to roll large volumes of water rather than carry it.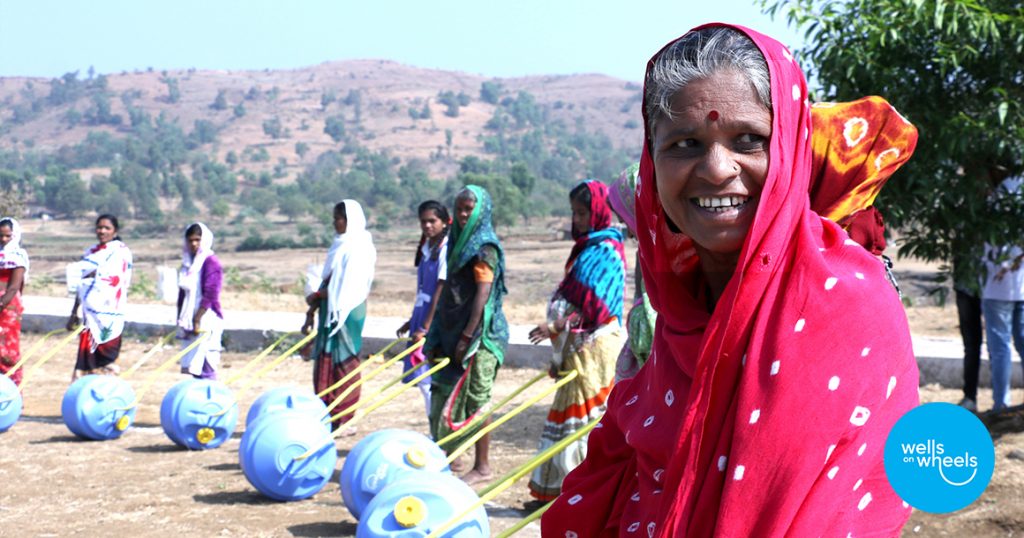 Whilst researching the situation further, I came across Cynthia Koenig, founder of Wello, who had created the Waterwheel – a large, round drum fitted with handles that rolled along the ground.
These containers enabled water collectors to transport up to five times more liquid than a single bucket – efficiently and safely, thereby clawing back hours and preventing the long-term health implications of carrying water on the head.
Having gone through many design validation pilots across India over the course of two years, the Waterwheel was already being used in villages to carry hundreds of litres of water. Cynthia had also engaged with thousands of potential end-users and sector experts.
I immediately contacted a factory in India, eventually deploying two part-time workers there to knock on doors in villages to compile a list of families with the highest needs.
The rest, they say, is history and Wells on Wheels was born. Since June 2019, our work has allowed 2,000-plus girls to go to school. In one village, the school principal said he has never seen the school so full.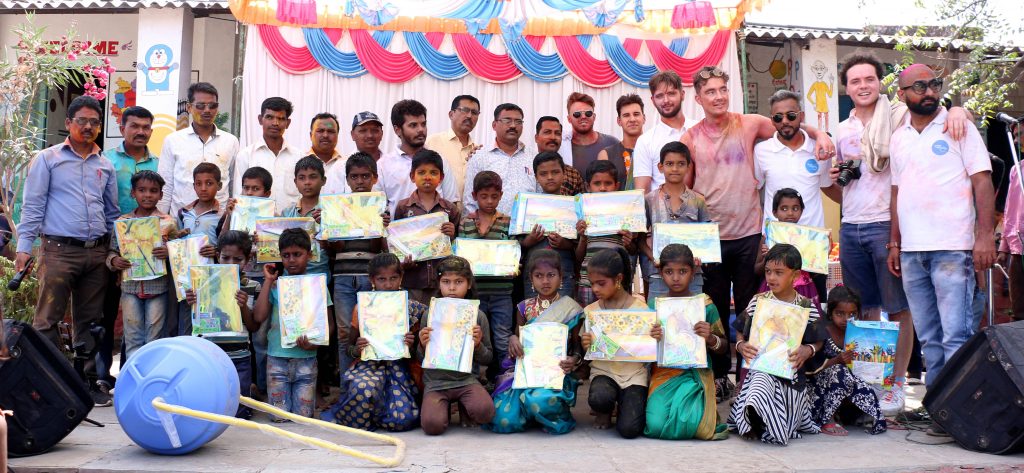 Young girls, keen to learn and improve their prospects, are now saving four to five hours a day, allowing them to trade this time for an education – and essentially enjoy the right to a childhood.
Whilst the people in these villages have many more problems than transporting water back to their communities, our effort to relieve these women and girls of this physically demanding task is having an impact.
As a result of our community actions across India, Wells on Wheels has to date supplied 2124 water wheels at a cost of £28 each, including logistics.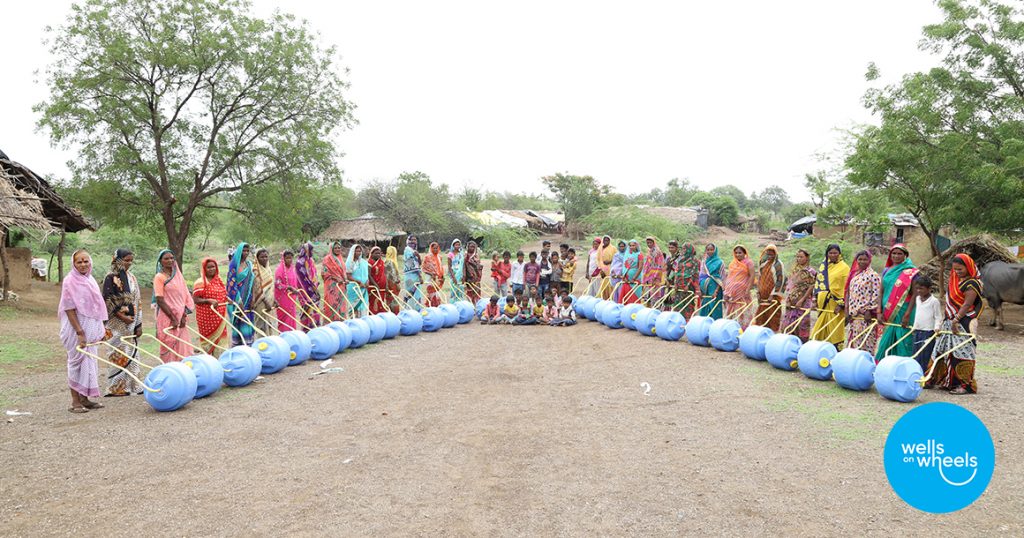 And, isn't it good to know that the internet is not just about facilitating the monetisation of relationships? For me, digital technology has acted as a fantastic conduit to connect me to a world thousands of miles away – one I knew little about but one where I could effect change.
In these times of flux and crisis, human connection has proven to be vital for us all. In the midst of all the online noise and traffic, it is reassuring that we can make deeper, more meaningful connections and change the fortunes of others – even if we may never ever meet in the real world.
Written by Shaz Memon
Thangaon Village Water Wheel Delivery