04 June 2020
COVID-19: Masking Inequality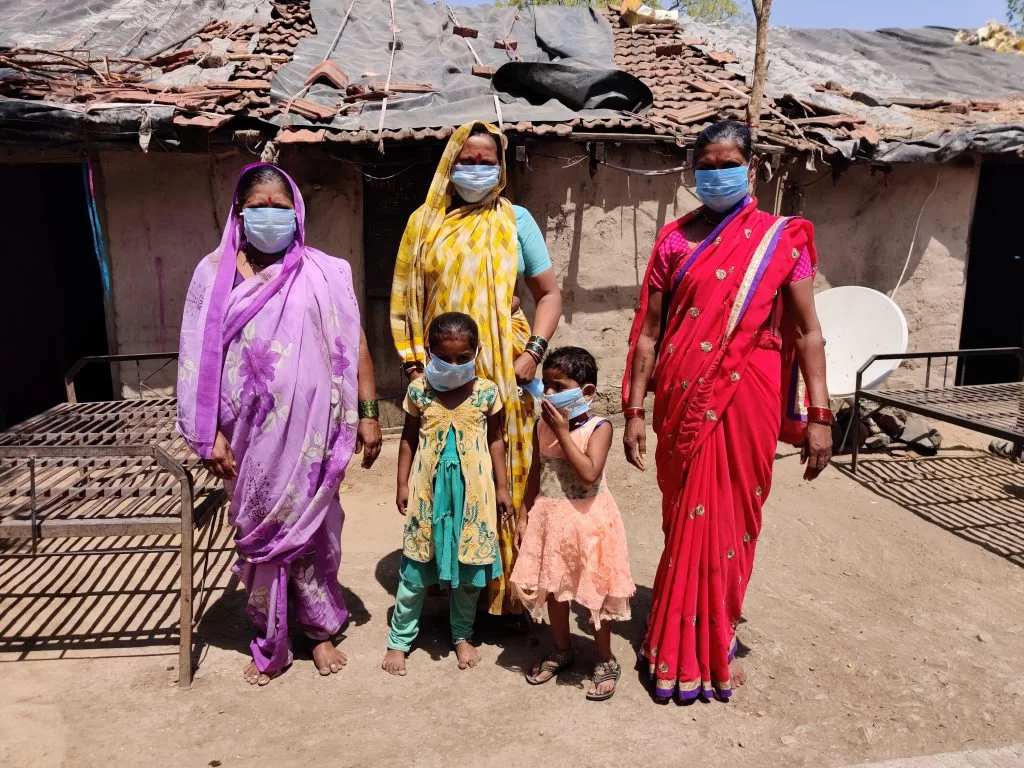 On Sunday, May 31st, 2020, the charity, Wells on Wheels UK NGO successfully delivered 2,000 masks to people in need in the rural villages of Kheldari and Dahiwad in the semi-arid climate in Western India.
To ensure these villagers' ongoing health and safety, Shaz Memon's team has dedicated its efforts to supply these underprivileged villagers with masks to protect themselves against the virus COVID-19.
WOW has set forth the goal of delivering 10,000 masks to those in need in the rural villages of Maharashtra, with the help of local police and authorities. This region is remote, and the villagers don't have access to adequate health care in normal times. During this pandemic, the situation has worsened.
Shaz Memon's team is committed to helping those who are unable to access health and safety tools. As Shaz puts it, "The inequality embarrasses and upsets me. The underprivileged have the right to feel 'safer' to protect their families. They are just as scared as anyone else and are more exposed as no care is accessible. I am committed to making serious changes."
In these rural villages, in the region of Maharashtra on the Deccan Plateau, parents are unable to get masks for themselves or their children to protect them from COVID-19.
Villagers feel as if they've been forgotten. It's incredibly difficult to access basic health care in these remote parts of India, let alone supply masks to all the vulnerable villagers. WOW is making sure these people, who have the same rights as everyone else to feel protected and safe, have access to what they need.